Company news
Detailed Customer Experience of Light Steel Villa Hotel
Date:2019-03-06 Views:70
Optimizing the environment and creating an atmosphere is an important part of holiday design. Light steel villas from the landscape atmosphere, architectural style, interior decoration, infrastructure, guidance system and other aspects, eventually fall into the service and management system, each link must serve the "theme" positioning, forming the core competitiveness of the resort.
Light steel villas achieve the harmony and unity of "creating half man-made and half man-made" by utilizing and playing with the resource advantages of natural environment. The hotel should fully observe and respect the existing basic environment in the design process, infiltrate the natural landscape into the artificial landscape, and maintain the continuity of the internal and external space of the building, mutual penetration, and gradually change the relevance of the scene experience and visual experience.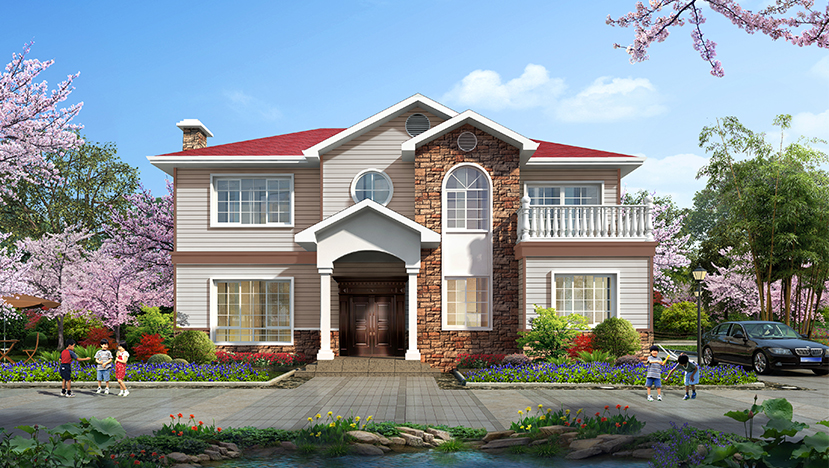 The perfection of the hotel itself is the basic condition for staying and willing to re-consume. The design of light steel villas should also meet the needs of major management, integrated logistics services, consumer consumption habits and so on. At the same time, in the public service space for visitors, we should focus on the functional positioning and theme positioning of the project, and "eat, live, travel, entertainment, body, treatment, learning, enlightenment" in a "situational" way to achieve a comprehensive balance in order to meet the diverse needs of tourists.
The so-called vacation takes a period of time, so the design should be the design basis of the leisure needs of the resort, enrich the idle time through rich interactive leisure projects, help promote family members to communicate and communicate. Time planning should take into account the different periods, seasonal changes and other comprehensive and coordinated days while combining spatial layout.
From the external point of view: Architecture needs to highlight the geographical characteristics and cultural temperament, emphasizing the organic combination with the surrounding environment. Light steel villas from the internal point of view: room space is an effective display space for the resort, and it is also a direct experience space for the guests. It not only considers the visual fitness, the accuracy of softness, the softness of bedding, but also considers the external environment and the tone of the hotel, so as to combine it.